Virgin Islands Sailing Academy
2018/2019 Schedule and How to Sign Up?
Thank you to all the students who signed up for classes and gave us the best season ever. Our winter 2018 season is over and as usual we have moved our sailboat to the Chesapeake Bay where we operate as Delmarva Sailing School, with the same great sailboat and instructors. We will begin operations at Virgin Islands Sailing Academy in November, 2018. Please see below for our new calendar for November 2018 until April, 2019.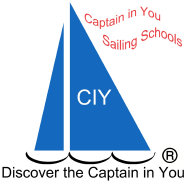 PayPal is our credit card processor. When you click on the credit cards you will be taken to PayPal's secure site. If you do not want to pay using PayPal simply choose "Don't have a PayPal account" to pay with any of the other credit cards shown.

To get a Sign Up Form
Step 2: To pay the 50% deposit required at sign up, please click on the image of the credit cards to pay via a secure site.
Click anywhere on the credit card images to Pay by credit card.
Once we receive your check and Sign Up form, we will mail out your course materials to the address on the Sign Up form.
How to Sign Up?

Initials next to class dates stand for Instructor who teaches the class as follows:

MB- Captain Mike Brown
TH-Captain Tom Hamilton
FM-Captain Frank McKee

See Instructor page for Bio of each instructor.
Combination ASA101/ASA103, ASA101/103/104, and ASA103/104 classes do not return to Red Hook in between classes.

Students signing up for a single ASA101, ASA103, or ASA104 class in many cases need to meet up with or return from our teaching vessel via ferry where she is located when their class begins or ends. These arrangements will be clarified at sign up for students signing up for a single class.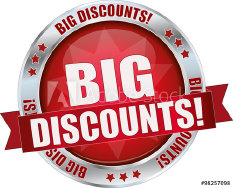 Schedule and
How to Sign Up?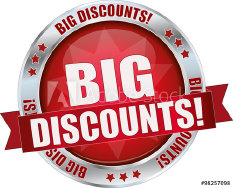 ASA101

Basic Keelboat

Sailing

3 Day Class

ASA103

Basic Coastal

Cruising

3 Day Class

ASA104

Bareboat

Cruising

3 Day Class

ASA101/103

Combination

6 Day Class

ASA103/104

Combination

6 Day Class

ASA101/103/104

Combination

9 Day

Class

ASA106

Advanced Coastal

Cruising

7-14 Day Class

ASA 108 Ocean

Passage Making

9 or 14 Days

Nov/Dec 2018

11/28-11/30

12/8-12/10

12/1-12/3

12/11-12/13

12/4-12/6

12/14-12/16

11/28-12/3

12/8-12/13

12/1-12/6

12/11-12/16

11/28-12/6

12/8-12/16

11/1-11/14MB

January, 2019

1/8-1/10

1/18-1/20

1/28-1/30

1/11-1/13

1/21-1/23

1/31-2/2

1/14-1/16

1/24/1/26

2/3-2/5

1/8-1/13

1/18-1/23

1/28-2/2

1/11-1/16

1/21-1/26

1/31-2/5

1/8-1/16

1/18-1/26

1/28-2/5

February, 2019

2/7-2/9

2/17-2/19

2/10-2/12

2/20-2/22

2/13-2/15

2/23-2/25

2/7-2/12

2/17-2/22

2/10-2/15

2/20-2/25

2/7-2/15

2/17-2/25

2/21-2/27

March, 2019

3/1-3/3

3/17-3/19

3/27-3/29

3/4-3/6

3/10-3/12

3/20-3/22

3/30-4/1

3/7-3/9

3/13-3/15

3/23-3/25

4/2-4/4

3/1-3/6

3/17-3/22

3/27-4/1

3/4-3/9

3/10-3/15

3/20-3/25

3/30-4/4

3/1-3/9

3/17-3/25

3/27-4/4

April, 2019

4/10-4-19MB

4/23-5/2MB

May, 2019

June, 2019

November, 2019
Schedule for November, 2018 through April, 2019